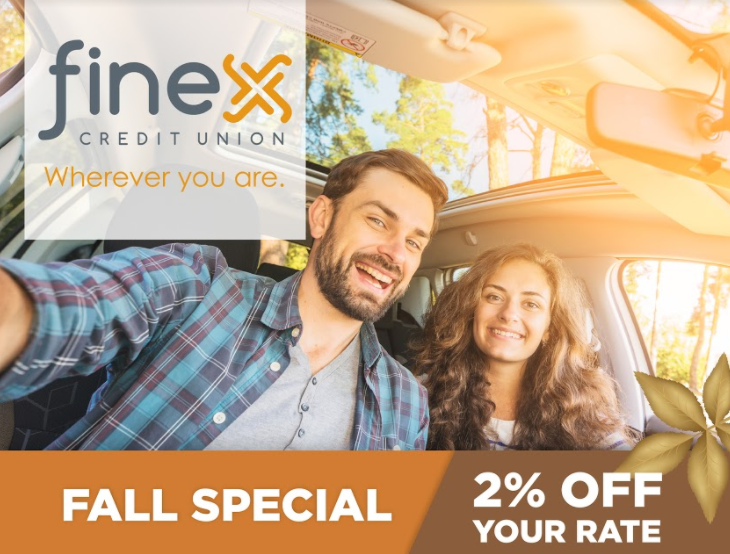 Fall Auto Loan Event
If your credit has been stable, this limited-time sale can cut your car loan monthly payment and interest rate. There are big savings or lower payments if you have a long-term high-rate loan.
Why finance or refinance your car with us?

Easy application process

Complete the Entire Process from the Comfort of Your Home

Competitive Rates
Most importantly - have no payments for 90 days!
Get started by filling out the form below or if you have questions click on the contact us button
*APR=Annual Percentage Rate. Your rate and approval are determined individually based on the term of the loan, the vehicle value, and your credit history. Finex will finance up to 150% of the collateral value as determined by the credit union. Rates are subject to normal credit approval and subject to change without notice. Existing Finex auto loans are not eligible for this promotion, New Money Only. Floor of 4.75% or current rate board rate that benefits member's lowest rate option. Example rate based on minimum credit score of 730 and opening a Finex premier account. You do not need to be a member of Finex Credit Union to apply but must become prior to loan disbursal.
** Dependent on your credit score.
Federally insured by NCUA
NMLS #645503