Already a Member?
Click here
to stop seeing this message.
1 - 6.000% Annual Percentage Yield (APY) is a promotional rate on a tiered rate account. New Money Only.

2 - 6.00% APY paid during the first six (6) months after new account opening on balances between $1 and $25,000, and 0.100% APY paid on all amounts above $25,000 each cycle the minimum requirements are met for a High Yield Checking Account. If you do not meet the requirements per cycle, your account will earn 0.05% APY for that month. Rates will revert to posted High Yield Checking Account rate after 6 months. Currently that rate is 1.50% for general members and 2.50% for premier relationship members. The regular High Yield Checking Account rate is a variable rate that may change at any time after the account is opened. The promotional rate is valid for 6 months after account opening on new accounts/new money only. Limited time offer and may be withdrawn at any time without notice.

Qualification Requirements to Obtain the High Yield Checking Account Rewards: You must satisfy all of the following Qualification Requirements during each monthly Qualification Period to obtain the Rewards: Have at least one (1) Direct Deposit with a minimum amount of $300 (ACH credit will be accepted if direct deposit is unavailable to member). Sign up for eServices (with a valid email address). You must have a minimum of twelve (12) Finex Credit Union Debit Card point-of-sale transactions or Signature (Qualifying Transactions) in the amount of $1 or more, post to your account. ATM Transactions are not Qualifying Transactions and will not be counted toward the minimum twelve transactions. No Minimum Balance Required. No monthly service charge if direct deposit requirement is met. A $10 Service Charge is imposed if Direct Deposit Requirement is not met. We may change the interest rate and APY on non-promotional account rate at any time after the account is opened. This promotion cannot be combined with other offers and discounts.
*APY= Annual Percentage Yield. NEW MONEY ONLY
Join The Best Credit Union In CT
"I'm very happy I joined Finex credit union. It was an awesome experience and very easy for me to navigate online with the support of Staff responding in a timely manner. I would like to give a special Thank You! to Josephine Gonzalez who assist me during the processing phase of my loan application she is a star. 🌟"
"
One of the best banking institutions I have ever been to. The staff is extremely friendly and professional, especially Cameron. They are attentive to your needs and help with any questions you may have. If could give them more than a five star I would!
"
"
Nancy from Finex has always been a pleasure to work with. Very professional, is helpful and understanding. Always reaches out if she has questions and always answers my questions. She exceeded my expectations as a customer and is honestly the reason I continue to stay and enjoy banking with Finex!
"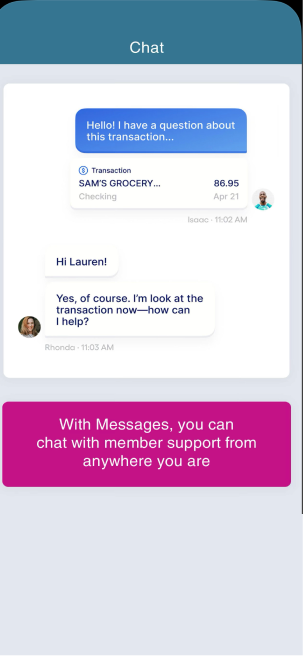 Wherever You Are
Bank From Your Phone With The Finex Credit Union App
Manage your Finex Credit Union accounts and enjoy advanced features that help you keep your finances on track from the palm of your hand!
Chat With Us

Chat with our member support team in real-time through the Finex Mobile Banking App. It's safe, secure, and available for you wherever you are!

Send Money with Zelle®

Pay back your friends or cover your portion of the bill quickly and securely with just an email address or U.S. mobile number.

Explore Zelle®
Control Your Cards

Avoid the hassle of getting a new debit card if yours is simply misplaced. Easily lock and secure your misplaced card and unlock it when you find it.

Monitor Your Credit

Track your credit score quarterly with our Credit Trends Tool. Make informed financial decisions with this secure and private feature right from our app!

Explore These Features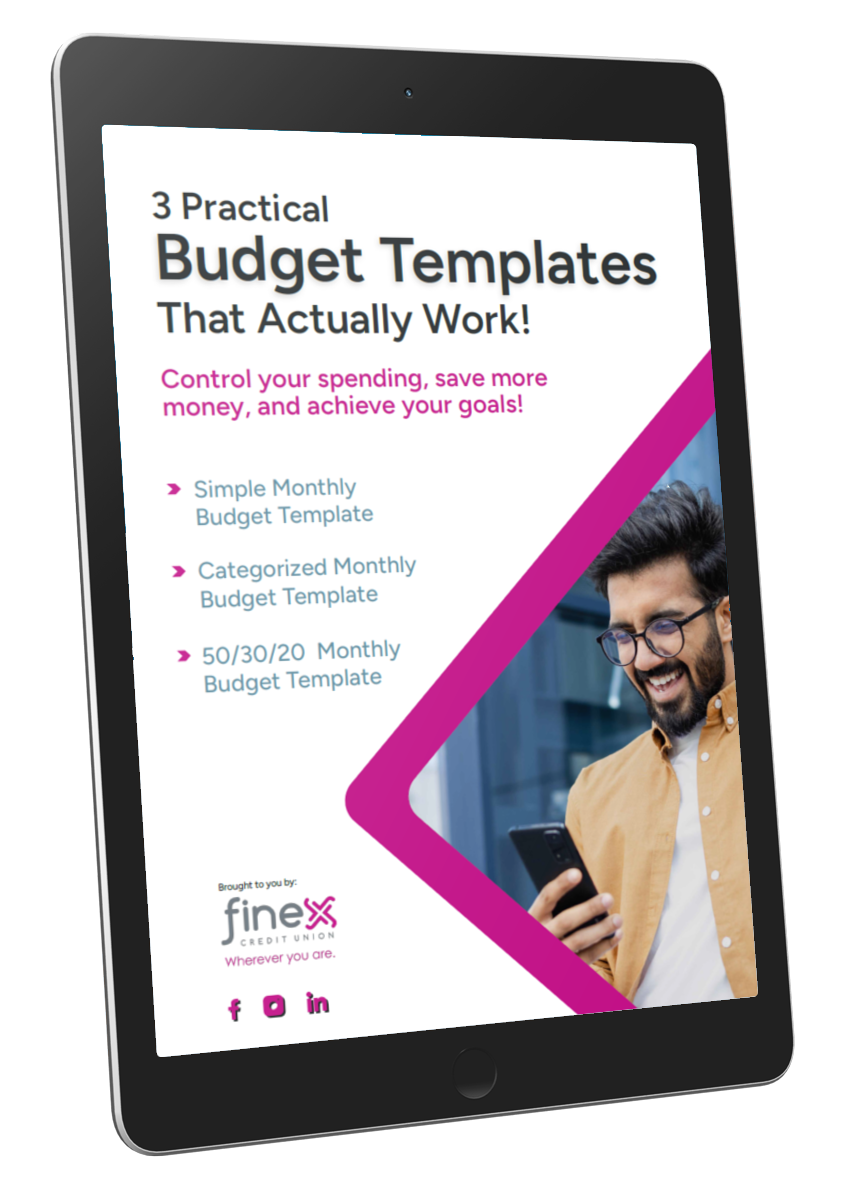 Download Your Free Templates
Budgeting Templates That Actually Work!
Our financial experts have created these easy to use budgeting templates to help you achieve your financial goals. Download and get saving!