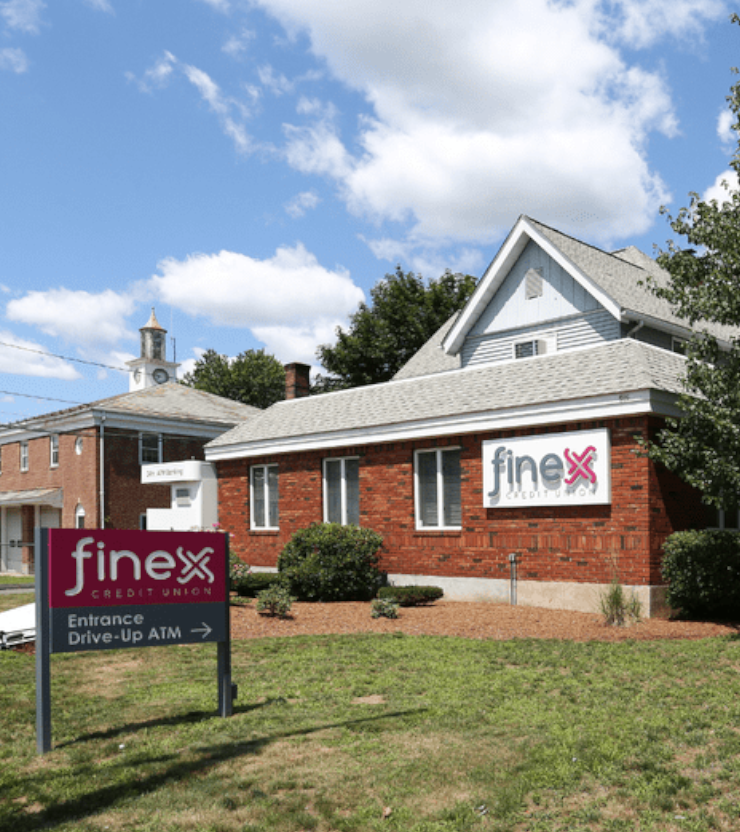 Finex Credit Union East Hartford Main Branch
Wherever You Are
Discover a Convenient Branch Near You
Located in East Hartford, our main branch is staffed by a team of friendly and dedicated financial experts ready to provide you with the solutions you need. Open a Checking Account, apply for a Home Equity Loan or mortgage, or secure a new or used Auto Loan. Wherever you are in your financial journey, we've got you covered!
East Hartford Branch Lobby Hours
M, T, F: 8:00 am - 4:30 pm
W: 9:30 am - 4:30 pm
Th: 8:00 am - 6:00 pm
Finex Credit Union Video Service Center
All Finex Branches
M, T, Th, F: 8:00 am - 6:00 pm
W: 9:30 am - 6:00 pm
Sat: 9:00 am - 4:00 pm
Sun: Closed
Video Tellers perform cash transactions remotely.
Still have questions?
Contact Us
Use the form below to reach out and our Member Support Team will be in touch soon!