Finex At ShopRite Is Now Open
Finex Credit Union had an eXciting grand opening over the Halloween weekend at ShopRite of Manchester. With a lively and curious crowd and remarks from local dignitaries, Finex Credit Union was welcomed into the Manchester community and ShopRite Family.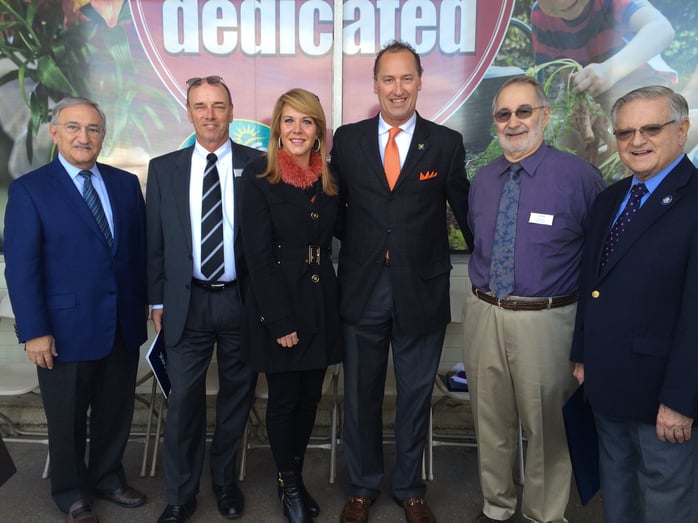 From left to right: ShopRite Owner Rich Cohen, President and CEO of Finex Credit Union Michael Palladino, GMCC President April DiFalco, Manchester Mayor Jay Moran, FinexCU Board Member Peter Lupi, and State Rep. Henry Genga.
The commitment ShopRite and FinexCU have to their customers and members was shared throughout the ceremony. President and CEO of Finex Credit Union, Michael Palladino emphasized the importance of customer relations. "We make it our business to get to know our customers personally; we evolve with them and anticipate their needs. Knowing what is important to them, is what prompted another state-of-the-art service center in a convenient location that provides our customers with the ability to save time while taking care of other tasks."
Gravitating To Our Service Center
Our new state-of-the-art branch right next to ShopRite's Pharmacy was packed with new and current members visiting our service center, connecting with video tellers, and signing up for new member specials. Many ShopRite employees and shoppers stopped by, happy to have a new financial institution in their grocery store.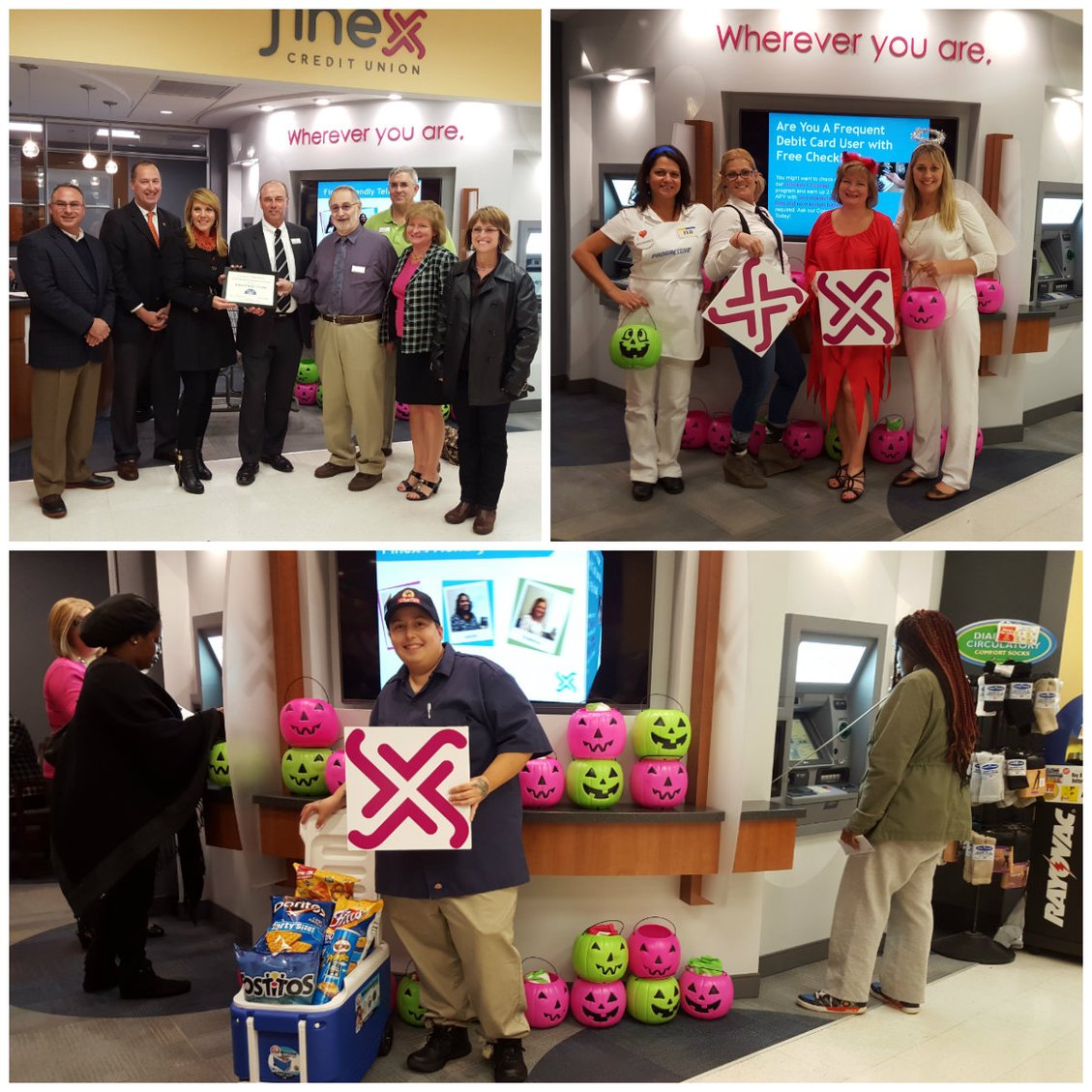 Finex Credit Union celebrated all weekend with some Halloween fun and raffle prizes. New member and ShopRite employee, Rachel Ziegler won our UConn Tailgate Package and others won ShopRite gift cards up to $500! Not to mention, our X t-shirts and phone chargers were a big hit too.
Get the latest news and promotions from Finex at ShopRite:
The Finex Team Hard At Work
ShopRite shoppers became new members over the weekend and current members are happy with a new service center in their grocery store. Many people were already connecting with video tellers and withdrawing and making deposits on opening day. Sandwiches and cake from ShopRite's Catering Kitchen were devoured by the crowd as they walked through Finex at ShopRite and the Finex team was hard at work, making it all happen.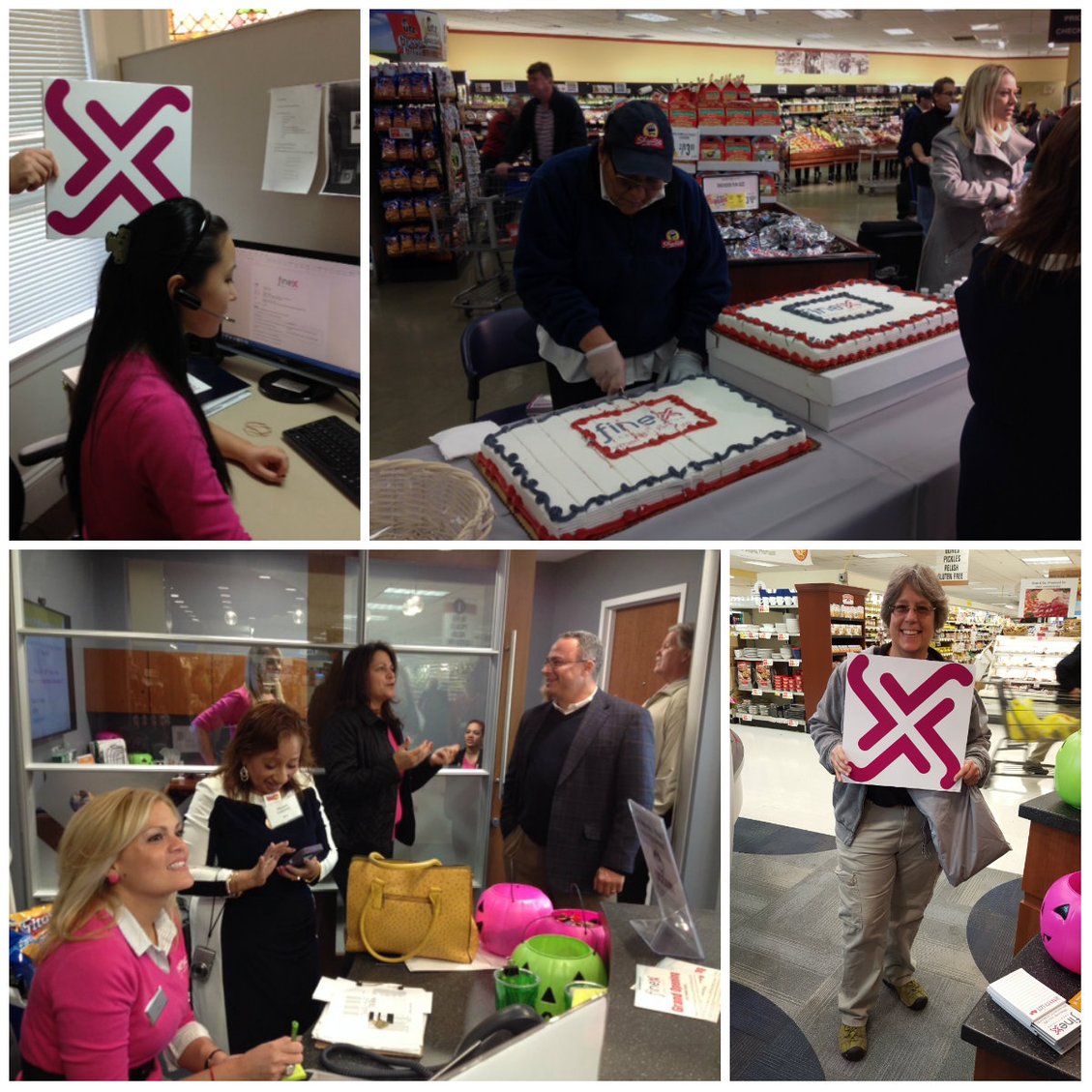 ---



Expanded service and more convenience.
Finex Credit Union's first grocery store location brings extended service hours and more convenience to new and current members--we're staying open late and opening up on the weekends to offer the member service experience Finex is known for. Finex at ShopRite is the perfect coupling of an institution and store, driven to know their customers personally and to provide a positive experience with excellent products. FinexCU would like to thank everyone involved, ShopRite, The Cohen's, Mayor Moran, GMCC President April DiFalco, The Pita Group, Finex's Board, State Rep. Genga, and of course, the Finex team and our members for such a wonderful and welcoming grand opening ceremony.
Follow us on twitter and like us on facebook to be in the loop on news and events for Finex at ShopRite!
---