CAR SHARING, AUTO REFINANCING AND INSURANCE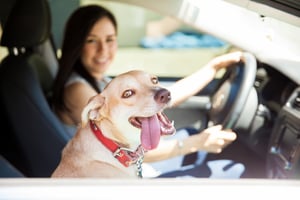 Driving is a necessity for many, but it can also be expensive, with an average annual cost of almost $8,700. Here are three easy ways to reduce your car expenses.
1. DECREASE AUTO INSURANCE PREMIUMS
Loyalty isn't always rewarded when it comes to car insurance. It makes sense to compare rates periodically and see whether you can find better ones than your current insurer charges. A NerdWallet study found that drivers could save an average of $859 a year by shopping around. To increase your savings even further:
Maintain consistent coverage with no time gaps.
Research and claim all discounts you qualify for.
Consider raising deductibles to lower premiums.
Bundle car insurance with other coverage.
Reduce yearly mileage if possible and notify your insurance carrier.
Improve your credit score.
Drop collision or comprehensive coverage on older vehicles that are worth only a few thousand dollars.
Take advantage of our relationship with Travelers to get exclusive member discounts on insurance and save!
2. REFINANCE YOUR CAR LOAN
If you're facing hefty auto loan payments, refinancing may bring some relief or shave some time off your obligation. Make sure your current loan has no prepayment penalties, and then explore your options by comparison shopping. Be sure to check out credit unions, since they often have lower rates than banks. Refinancing can sometimes save as much as thousands of dollars if:
Interest rates have come down since you took out your loan.
You didn't get the best available rates when you financed originally.
Your credit score has improved.
To find out how much you could save by refinancing at a lower interest rate, run the numbers through a car loan calculator.
For a limited time, Finex will refinance your auto loan 2% less than your current rate! If your credit has been stable, this limited time sale can cut your monthly payment and interest rate. There are big savings or lower payments if you have a long- term high rate loan.

3. MAKE YOUR CAR EARN ITS KEEP
What's your car doing while you're at home, at work or sleeping? Chances are it's just sitting around and not serving you in any way. The recent emergence of car sharing platforms such as Getaround and Turo can change that. They allow you to offset ownership costs by renting out your car when you're not using it. Both platforms give the vehicle owner the majority of the rental fee, which varies according to your car's model and age. If you're worried about the risk, consider that you'll be covered by a minimum of $1 million in insurance during rental times.
Car sharing is available in a number of cities, but to participate your car must be a 2005 model or newer, and some mileage restrictions apply: Getaround requires cars to have less than 125,000 miles and Turo rentals must have less than 100,000 miles. Depending on the type of car you drive and how much downtime you have to rent it out, you could make hundreds to thousands of dollars each year.
Owning a car is far from free, but you don't have to accept high costs without question. Injecting a little research and strategy into the mix can bring down car ownership costs considerably, leaving you with more cash in your wallet to enjoy your journey.
© Copyright 2018 NerdWallet, Inc. All Rights Reserved