Now introducing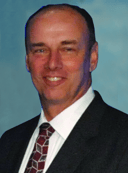 At Finex Credit Union, we constantly strive to maximize and improve our level of services. We need to be wherever you are, whenever you need us. We have been in the forefront offering the best accounts and rewards to our members over the past 7 years. We intend to remain there in a changing digital world so we also expanded our ATM network to over 55,000 surcharge free locations by switching to the Allpoint network and retaining our membership in the COOP shared branch network.
As part of our relationship building approach we are offering new checking / debit solutions that include a popular Cash Back option that has been growing rapidly. Finex rewards you for bringing your smaller debit transactions to us while keeping larger ticket items on your credit card for even richer rewards. (Yes we do offer credit cards too!)
In order for us to do this, we phased out our existing Rewards Checking contract to take over direct control locally. This allows us to now introduce our new family of Checking Accounts, Axcess Rewards, giving you more options to manage your finances.
Axcess High Rate - Earn High Rates and ATM Refunds on balances up to $25,000.
Axcess Cash Back - Earn 25 cents on POS transactions greater than $10
Axcess Giving - Give your Cash Back Rewards to Charity (Coming Soon)
Axcess ATM Refunds - Receive up to $15 on ATM Fees each cycle.
Banking with us means anywhere anytime access tailored to you wherever you are in your financial life. We have pursued that vision and now offer convenience services to enable convenient financial management with a trusted local partner. We are proud to offer you:
Access to over 5,000 shared branch & 55,000 ATM locations across the country.
Access to your ACH paycheck or ACH deposit 1 day

BEFORE

payday
Free posting of your credit score in home banking
Instant issuance of your Free debit card in East Hartford, Manchester, or Vernon
Mobile banking and remote deposit capture options
7 days a week branch hours at our Manchester ShopRite branch
Thank you so much for your support as we continue to grow the credit union to serve your needs.
Sincerely,