Cybersecurity: We are "all in" on your side!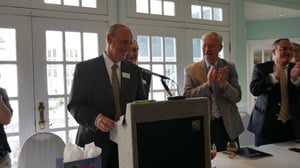 Simplicity and convenience in accessing your money, loans, and investments is a goal we share with you and the fintech sector. At Finex, we are leading the way while protecting the simplicity that our mobile and electronic banking services offer. Although there are risks in the form of increased fraud, constant hacking attempts, and a multitude of other cyber related threats, we are constantly upgrading our cybersecurity polices, services and infrastructure to protect you.
This year, we have upgraded and replaced our virtual servers, upgraded our debit card switch network with new fraud protections, installed dual log in protections for vendor and staff sign ins, installed new on site security monitoring, and automated our password log in process. These new platforms now enable us to safely offer you new conveniences that we know you want. Coming soon you will see an updated mobile banking app with increased speed and better credit trend features, apple pay and Samsung mobile wallets, and new fraud protection services. These complement our exponentially growing Snap Deposit launched last year.
So when we offer new options on rate reduction loans, increased cash back, identity theft, and other credit related protections know that we are also protecting you from cyber thieves that are after your identity, privacy, and ultimately your money! We are in the relationship business helping you to finance your cars, homes, and access your money "wherever you are". The trust you have placed in us is greatly appreciated. We will continue to work hard looking for better ways to serve you in the fast pace world we live in. Thank you for your support and especially for the many comments on the surveys that have actively shaped our strategies.


Michael Palladino
President/CEO