Interest rates on the move?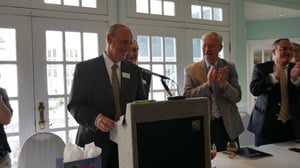 Our Board of Directors and Management team meet monthly to determine where to set our savings, loan, and mortgage rates. Overall rates still remain low with only limited areas where rate increases are likely. Short term low dollar accounts have the lowest rates, larger dollar savings rates are moving up, and longer-term rates remain low. On the loan side it is a similarly mixed picture. These observations in large part mirror the overall economic and rate outlooks.
Here is a quick recap of our current approach that ties directly to the rates offered on our products.
• On savings accounts while we are keeping rates low in line with competition, we have committed to sustained increases in Advantage Money Market and high rate checking products. These rates are currently higher than most competitors and will remain there throughout the next year.
• We continue to offer refinance promotions for both car loans and charge cards at rock bottom rates.
• Mortgage rates remain relatively low. Although 30-year rates are still set by government entities, we (Finex) have an opportunity to keep rates lower on variable rate ARMs and the limited specialty portfolio mortgages we hold.
• Our Personal Loans are one of our most popular go to products. Starting in October we will offer a fixed rate personal loan for 1.99% APR* on amounts up to $40,000.
We are committed to keeping High Rate checking and savings account rates at the top of the market. We are also committed, as always, to continue to loan you money at low rates! So please keep an eye out for promotional specials on our website.
Finex credit union members benefit from some of the best rates around!


Michael Palladino President/CEO